Sony
Xperia Arc S
Manual
Download user guide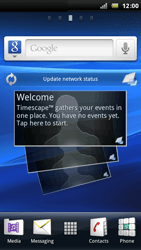 Looking for the Sony Ericsson Xperia Arc S user manual? BASE has it on file for you.
Click this link to view the manual in Adobe Reader (a new window will be opened).
If a manual is not available (yet), you will be taken to the Sony Ericsson product page.