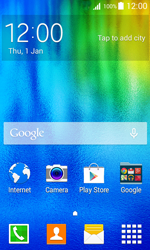 * Your Samsung Galaxy J1 automatically joins the fastest data connection available. In some situations, you may want to switch to 2G, 3G or 4G. To manually select the connection type, follow these steps. * *Note*: Switching down to either 2G or 3G respectively when in either a 2G only or 3G only coverage area will help save battery life.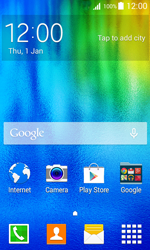 * To start using a faster internet connection again, switch back to a higher network mode.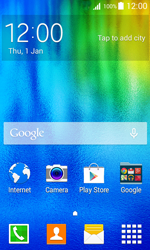 * Go to the Start screen. * Choose the menu symbol.
* Choose *Settings*.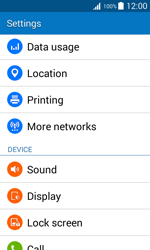 * Scroll down. * Choose *More networks*.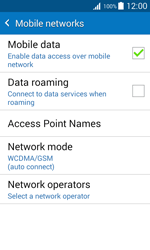 * Choose *Network mode*.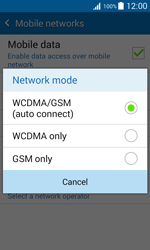 * Tick *GSM only*.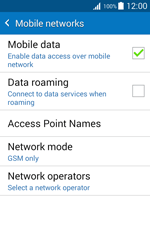 * The Samsung Galaxy J1 has been set to the lowest possible network mode. * Return to the Start screen.