You have selected
Samsung Galaxy S10
Select another device
Samsung
Galaxy S10
Internet
Set up mobile hotspot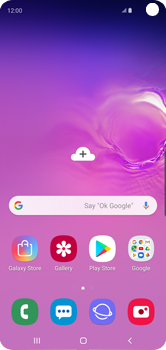 To enable or disable a mobile hotspot via Wi-Fi, follow these step-by-step instructions: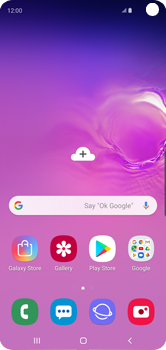 Go to the Start screen.
To open the menu, swipe up or down on the screen.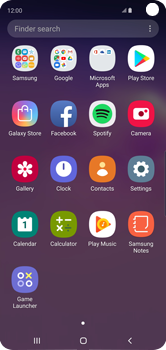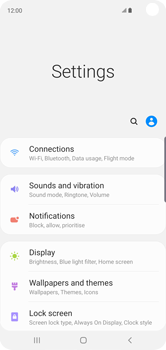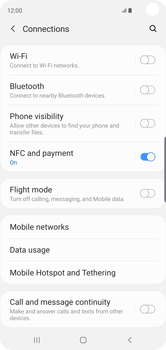 Choose Mobile Hotspot and Tethering.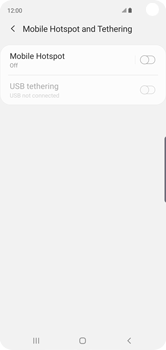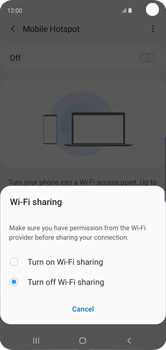 If this screen appears, choose an option, in this case, Cancel.
If this screen does not appear, go to the next step.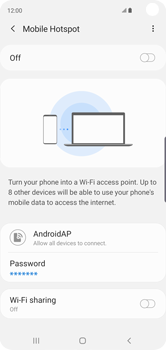 Choose the options symbol.
Choose Configure Mobile Hotspot.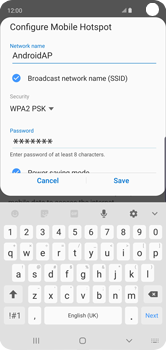 Under Network name, enter a name.
Under Security, choose a security option, in this case, WPA2 PSK.
Under Password, enter a password (at least 8 characters).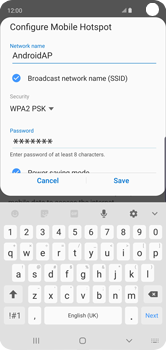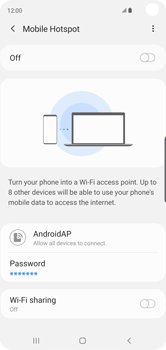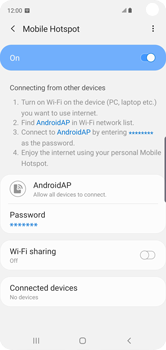 The Samsung Galaxy S10 has now been configured for use as a Wi-Fi hotspot.
Return to the Start screen.