You have selected
Samsung C3500 Chat 350
Select another device
All the tutorials
Samsung
C3500 Chat 350
E-mail
Sending emails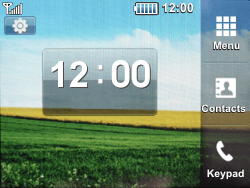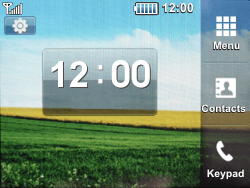 Start screen.
Choose Menu.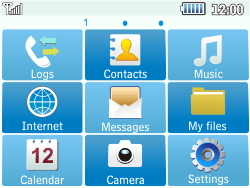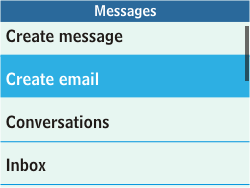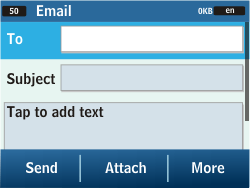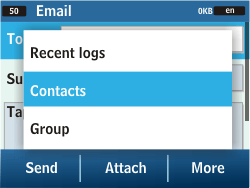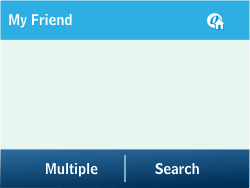 Note: only contacts with e-mail addresses are displayed.
Choose a contact.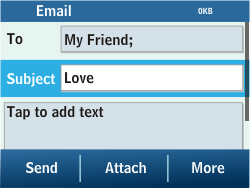 Under Subject, enter a subject.
Under Tap to add text, enter the text message.
Choose Attach.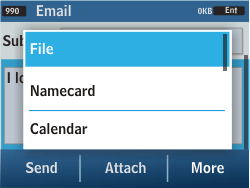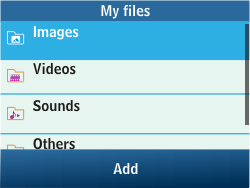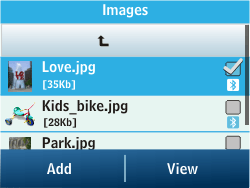 Choose an image, and check it.
Choose Add.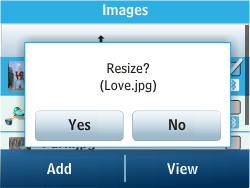 If this screen appears, choose Yes.
If this screen does not appear, go to the next step.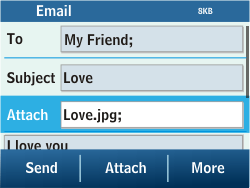 To add a sound or video clip, choose Attach, File, Sounds or Videos, and follow the steps as described to add a picture.
To send the e-mail, choose Send.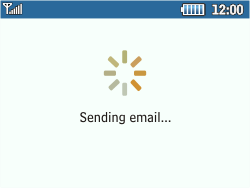 The e-mail is sent.
Return to the Start screen.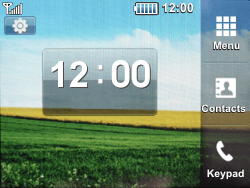 Start screen.
E-mail not sent? Verify your settings here.