You have selected
All the tutorials
Nokia
N95-8GB
MMS
Sending pictures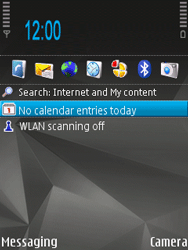 Start screen.
Go to Main Menu.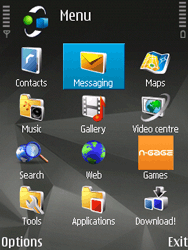 Choose Messaging, Options, Open, and then Select.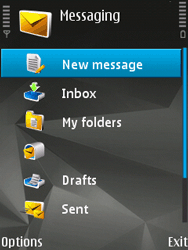 Choose New message, Options, Create message, Select, Multimedia message, and then Select.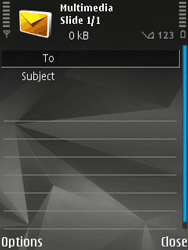 Enter a phone number, an e-mail address, or (in this case) choose a contact using Options, Add recipient.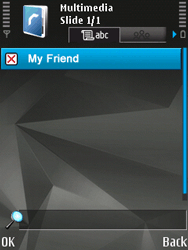 Choose a contact, and choose OK.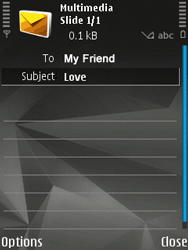 At Subject, enter the subject of the message.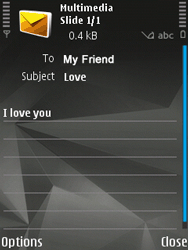 Enter the text of the message.
Choose Options.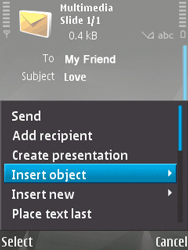 Choose Insert object, Select, Image, and then Select.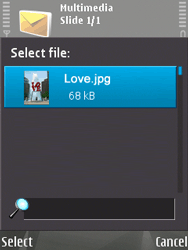 Choose a picture, and then Select.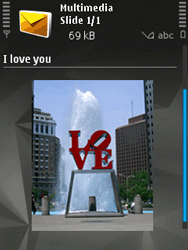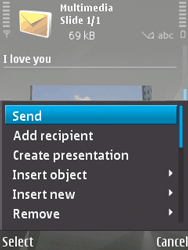 To send the picture with text, choose Send, and then Select.
To add a Sound clip or a Video clip first, choose Insert object, and follow the steps as described to add a picture.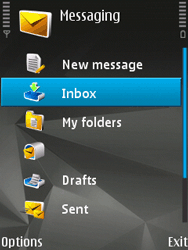 The MMS is sent.
Return to Start screen.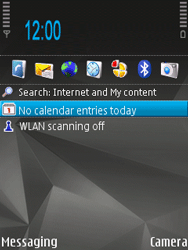 Start screen.
MMS not sent? Verify your settings here.