You have selected
Nokia 808 PureView
Select another device
All the tutorials
Nokia
808 PureView
E-mail
In general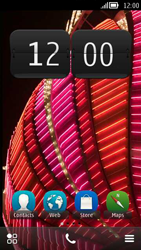 To send and receive e-mail on your Nokia 808 PureView, you need the same login information you use on your computer for MS Outlook or webmail.
Contact your e-mail provider's Customer Support to obtain this information and any additional instructions, such as port number information.
Your e-mail provider could be BASEfreedom, Tele2, Yahoo, Telenet, Gmail, Hotmail, or any other. For business e-mail, please contact your IT department.
Click Next for an overview of the information your e-mail provider should provide.