You have selected
LG LG G5
Select another device
LG
LG G5
Troubleshooter
Display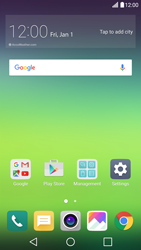 Are you unhappy with the brightness of your screen?
You can adjust the brightness of the screen manually, or have it adjust automatically to your surroundings.
You can set this quickly and easily via the menu. Choose Instellingen > Display.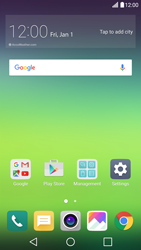 Do you want to turn the automatic screen rotation on or off?
By default the screen display rotates when you rotate the device. But you can disable this in the Notifications window.
This screen can be called up at any time by swiping your finger downwards from the top of the screen.
You will find the option for the screen rotation under Rotation. White is off, green is on.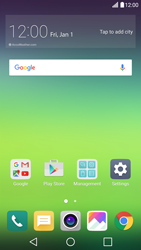 Does your device activate the standby mode too quickly?
You can modify the timing of this automatic screen lock to your own preference.
You can set this quickly and easily via the menu. Choose Settings > Display > Screen timeout.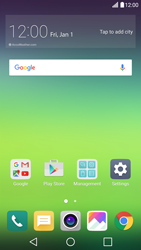 Do you need help configuring (other) screen settings?
You can configure the settings for all related topics via the menu. Choose Settings > Display.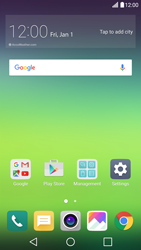 Have you rebooted the device?
Many problems can be solved by simply rebooting the device.
Turn your LG G5 off, reboot it and check whether the problem has been solved.
If you cannot reboot the device the normal way, you can also force it. To do this, hold down the power and the volume down button simultaneously until the screen goes black.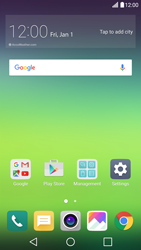 Did you install the most recent device software?
Your problem may be resolved through a software update. Check if a new version of your software is available.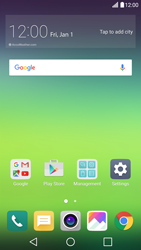 Have you tried a factory reset?
If the preceding steps have not resolved your problem, try doing a so-called 'factory reset'.
Note: A factory reset involves deleting all personal data on the device, such as photos and messages. We recommend you create a backup before trying this.
See the below instructions.