You have selected
Huawei P20
Select another device
Huawei
P20
Wi-Fi
Connect to Wi-Fi network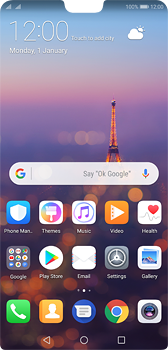 In addition to mobile internet you can also use a Wi-Fi connection with the Huawei P20.
The Huawei P20 requires a number of settings to be configured to access the internet via a Wi-Fi network.
Choose Next for instructions.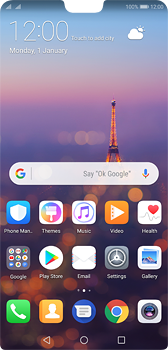 Go to the Start screen.
Choose Settings.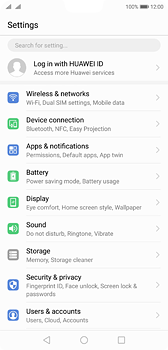 Choose Wireless & networks.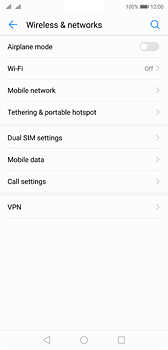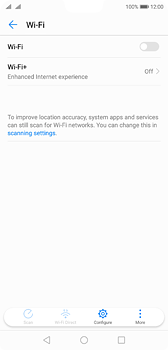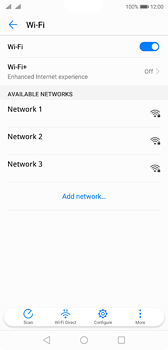 All available wireless networks within range of your Huawei P20 are listed.
Choose the network to which you want to connect.
If the network is not listed, make sure that the network is enabled and within the range of the Huawei P20 and choose Scan.
If this screen appears, enter the password and choose CONNECT.
If this screen does not appear, go to the next step.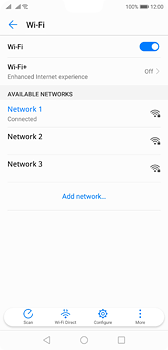 The Huawei P20 is now connected to the Wi-Fi network.
Return to the Start screen.