HTC
7 Trophy
Settings
settings wizard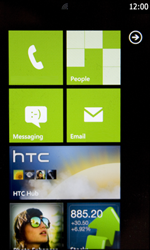 Settings for mobile internet and MMS can not be sent to your HTC Trophy via SMS.
You can configure your phone automatically for use by using the settings wizard. Click Next for the step-by-step instructions.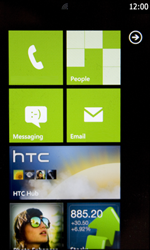 Start screen.
Choose the arrow symbol.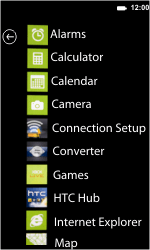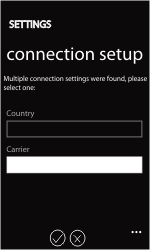 Under Carrier, choose the text box.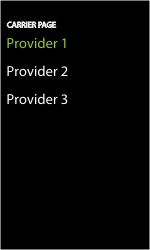 Choose the confirmation symbol.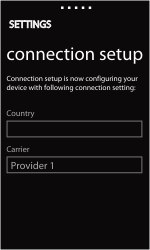 The HTC Trophy is configured.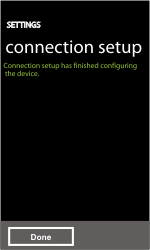 Choose Done.
The settings for MMS and mobile internet are saved and activated.
Return to the Start screen.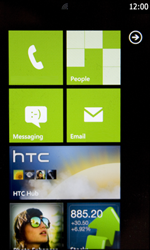 Start screen.
Switch the HTC Trophy off and then on again to activate the settings.
Note: Activation is only complete after sending a first MMS. Test the settings by sending an MMS to your own phone number.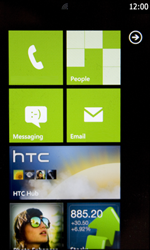 If the MMS is successful, you will receive a confirmation within a few minutes. Check the messages inbox of your HTC Trophy if you have received the MMS.
For step-by-step instructions on how to create and send an MMS, click here.
You can now start using the internet. Click here for step-by-step instructions.