You have selected
Apple iPhone XS Max
Select another device
All the tutorials
Apple
iPhone XS Max
Internet
Set up mobile hotspot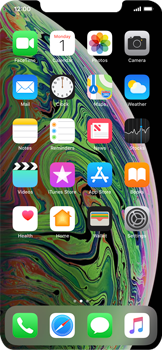 To enable or disable a mobile hotspot via Wi-Fi, follow these step-by-step instructions: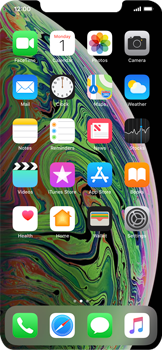 Go to the Start screen.
Choose Settings.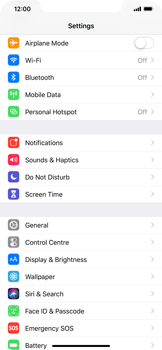 Scroll down.
Choose Personal Hotspot.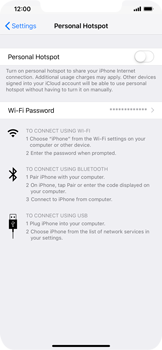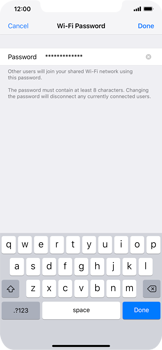 Under Password, enter a password (at least 8 characters).
Choose Done.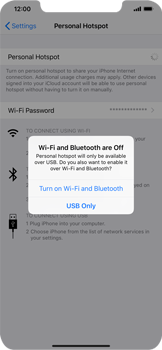 If this screen appears, choose Turn on Wi-Fi and Bluetooth.
If this screen does not appear, go to the next step.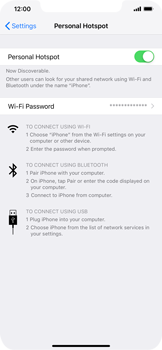 The Apple iPhone XS Max has now been configured for use as a Wi-Fi hotspot.
Return to the Start screen.