You have selected
Apple iPhone 6 iOS 10
Select another device
Apple
iPhone 6 iOS 10
iOS features
Control Centre
Receiving too many notifications can sometimes be overwhelming and distracting. This tutorial will help you gain more control over your notifications by customising what pops up on your screen.
We will guide you step-by-step through the customisation of the Notifications app.
To change the ringtone on the Apple iPhone 6, follow these steps:
Go to the Start screen.
Choose Settings.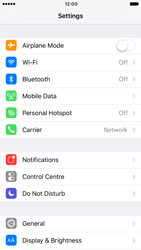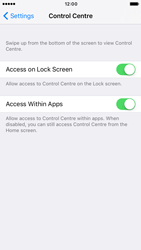 To disable the access to the Control Centre on the Lock Screen, disable Access on Lock Screen.
To disable the access to the Control Centre within an application, disable Access Within Apps.
Return to the Start screen.
To open the Control Centre, swipe up from the bottom edge of the screen.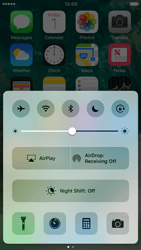 Within the Control Centre, you are able to quickly access features like Airplay.
To use Airplay and mirror your Apple iPhone 6 on an Apple TV, choose AirPlay and choose the Apple TV to which you want to connect.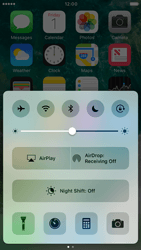 To quickly access the Music feature, scroll to the left.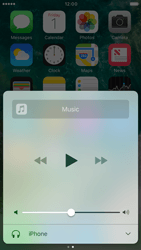 This is the music tab of the Control Centre. Here you can quickly access functions of the Music app, such as Previous, Play, Next and a volume slider.
Choose iPhone.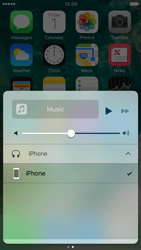 If there are other devices connected to your Apple iPhone 6, these will be shown in the list.
To play the audio on an external device, choose an option.
Return to the Start screen.