You have selected
Apple iPhone 5s
Select another device
All the tutorials
Apple
iPhone 5s
Device
Software update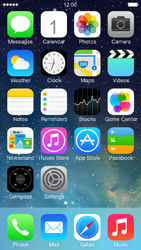 Perform a software update to install the most recent software version for your iPhone 5S which contains the latest functionalities and applications.
Updating to the latest version should also solve existing problems and improve performance.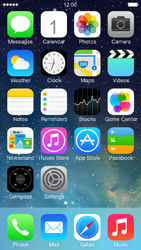 The following steps contain instructions on how to update your iPhone 5S to the latest software version over the air.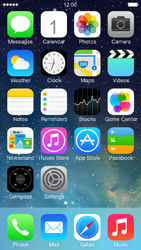 Go to the Start screen.
Choose Settings.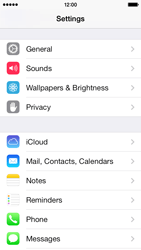 Scroll down.
Choose General.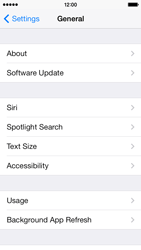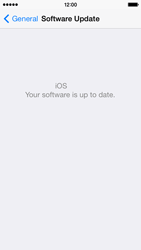 If this screen appears, the iPhone 5S already has the latest software version.
If this screen does not appear, one or more updates are available. Choose an update, and follow the on-screen instructions.
Return to the Start screen.