You have selected
Apple iPad Air 2 iOS 10
Select another device
Apple
iPad Air 2 iOS 10
iOS features
iOS 10 Feature list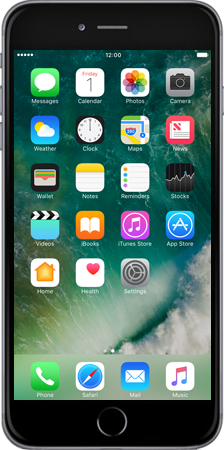 This tutorial will help you know more about the new features of iOS 10. Explore the improved iMessage functionality, interactive Lock screen, customizable notifications, expanded Control Centre, the new Bedtime feature, improved News App, the ability to delete and restore default Apple apps and other interesting features.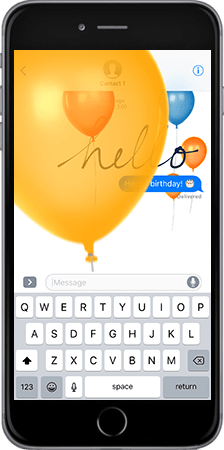 Improved iMessage functionality:
iMessage has new features to help bring your message to life! You can create messages using GIFs, send images in low resolution, use new emoticons and stickers. You can also use handwriting, animations & effects or the tap back feature to enhance your message. The new iMessage also contains a way to send secret messages.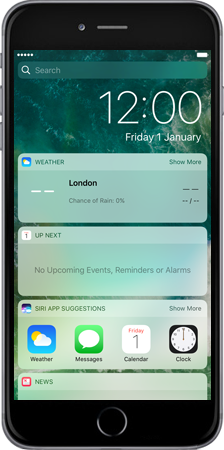 Lock Screen.
The new Lock screen in iOS 10 is more actionable and interactive. No need to unlock your phone to use widgets, check the notifications, or take a photo.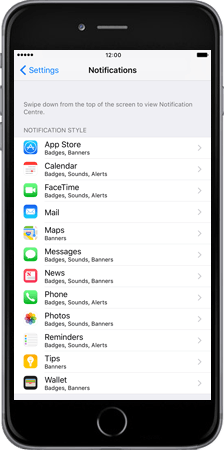 Notifications:
Receiving too many notifications can sometimes be overwhelming and distracting. You can gain more control over your notifications by customising what pops up on your screen. You have an option to edit the notification settings for all your apps. You can clear all your notifications by a single tap.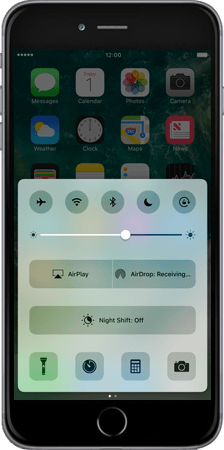 Control Centre:
The Control Centre contains quick access to some exciting features. This includes managing your wireless networks, Night Shift and the flash light.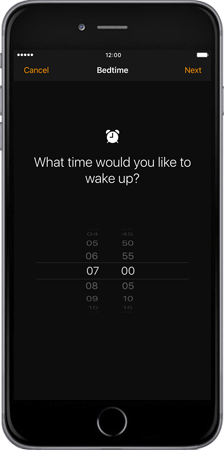 Bedtime:
In iOS10, there is a very exciting feature called Bedtime with which you can make a healthy schedule for your sleep. It also contains an alarm functionality to wake you up and remind you when to go to bed.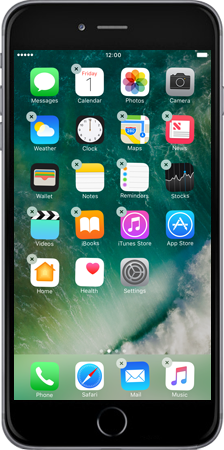 Delete and restore default Apple apps:
Your phone contains some default apps that you might never use. Now with iOS 10, you can free up some space on your device by deleting these default iOS apps. You can easily restore the apps at any point in time later from App Store.
Improved Apps in iOS10:
iOS 10 comes with a lot of exciting improvements for apps. Below are few of those:
Photos app: The updated version of Photos app can help you create albums, Geo Tag albums and automatically makes short videos of your best memories.
Maps app: With improvements in the Maps app, you can receive suggestions for possible stops along your journey and save the location where your car is parked.
Music app: Enjoy your favorite jams with the Music app and explore personalised song recommendations from the tab 'For You'.
Notes App: With the Notes app, you are now able to share and co-edit your documents with other people.
Mail: With the Mail app, you can unsubscribe from a mailing list by just a single click.
Magnifier App: With this feature, your camera can turn into a magnifying glass which enables you to enlarge text and read in any choice of colours.
Health App: This helpful app helps you view all the your health and fitness information in one place.
Homekit App: This app serves to help you organise and control your home accessories by integrating with the voice-controlled app Siri.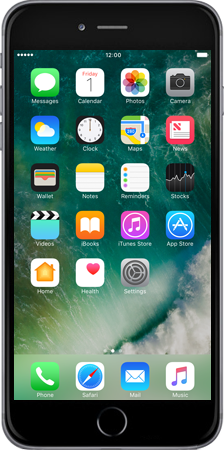 Other interesting features:
iOS 10 has various features that can help you in daily life. These include:
Quicktype: Keyboard recommendations are enhanced, aiming for more intelligent suggestions that fit into the context. For example it may provide your location if it recognises that someone has asked "where are you?".
Multilingual typing: This welcome addition allows you to use multiple languages when typing, without having to change languages.
Widgets: Widgets provide a quick glance at your favourite apps, and they are given more importance in iOS 10. This includes the creation of new widgets and a widget panel on the lock screen.
Settings: Among other changes in the Settings area of your phone, one feature is devoted to optimising your storage. In case of low storage, iOS 10 can delete rarely used music by itself.
Improved Siri: Siri has been upgraded to understand more and serve you better, including the helpful ability to work with your apps.
Water detection: This feature is designed to pre-empt serious water damage to your phone by alerting you to take action if it detects water.